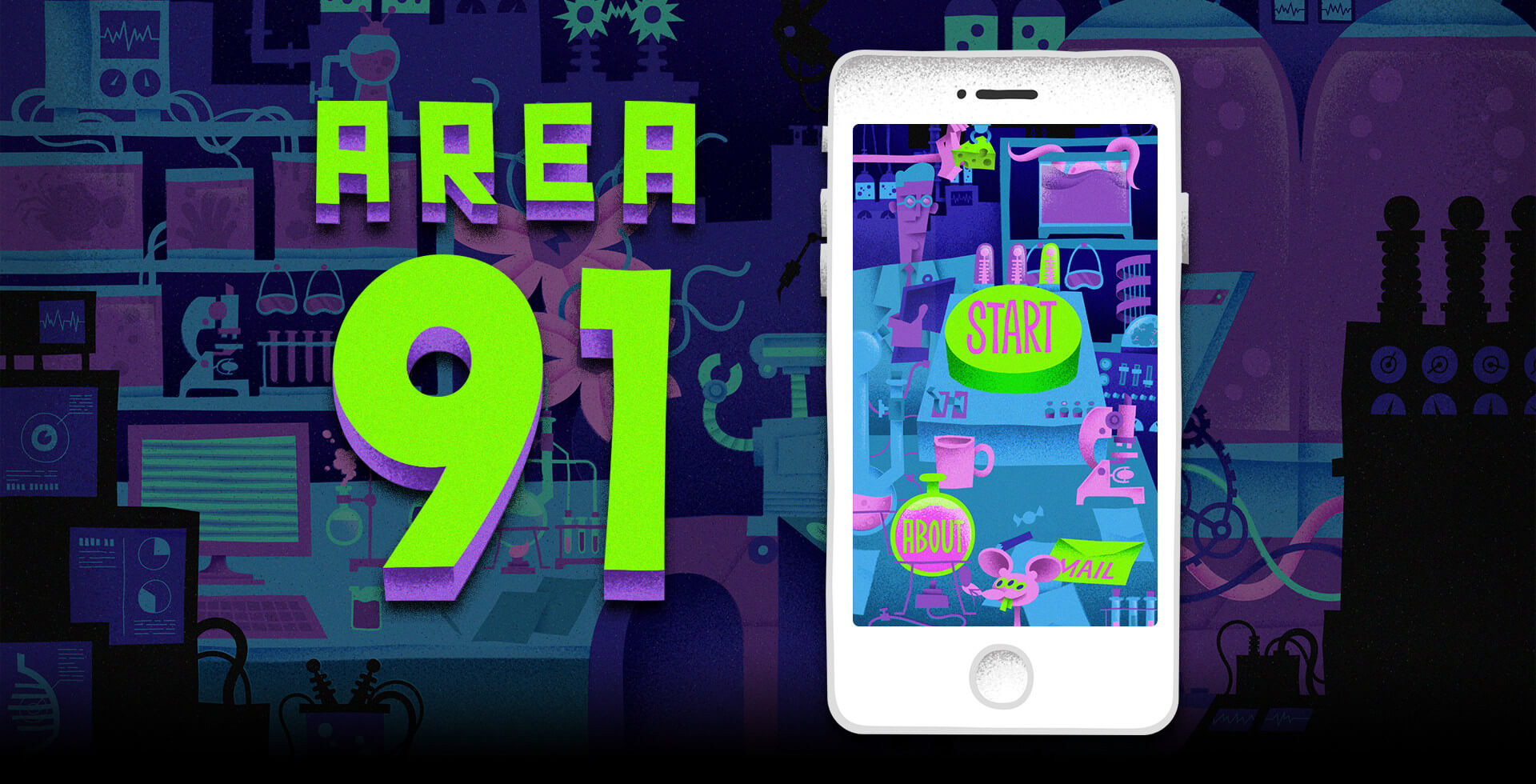 AREA91 is a secret agency that captures and studies aliens. It is run privately by the head of this laboratory, who is known as "mad scientist". He invites you to join in this lab as a guest scientist, 
given a valuable opportunity to communicate with aliens. 
Touching aliens is pretty simple, just tap them on the screen. Everybody from adults to little kids can enjoy this. 
The goal for this artwork is to create purely fun and weird apps which is easy, even for a little kid, to use. 
Aliens will be added irregularly. Please keep playing, and look forward to meeting new ones.
所長であるマッドサイエンティストが個人で運営する、謎の施設研究所である。
あなたは体験研究員となり、所長と共に宇宙人に触れる貴重な機会が与えられる。
触れ方はタップのみの簡単操作で、お子様にも最適です。
宇宙人は不定期に追加されますが、スケジュールが不明なため、ゆっくり、気長にお待ちいただけますと幸いです。